Just Plain Funny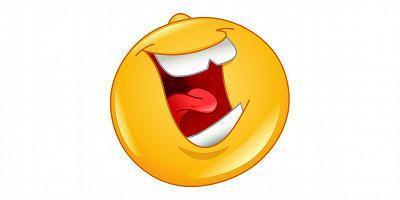 Not every laugh has to be a dick joke!
Category: Just Plain Funny
Hits: 1077
A man phones home from the office and tells his wife, "Something has just come up. I need to go fishing with the boss for the weekend. We leave right away, so can you pack my clothes, my fishing equipment, and my blue silk pajamas? I'll be home in an hour to pick them up." He hurries home, grabs everything and rushes off.
Sunday night, he returns. His wife asks, "Did you have a good trip?" "Oh yes, great! I think I really impressed the boss. But you forgot to pack my blue silk pajamas."
"Oh, no I didn't. I put them in your tackle box."
Category: Just Plain Funny
Hits: 933
A guy gets a text from his neighbor, "I'm really sorry Harry. I've been saddled with so much guilt that I have to confess. I've been tapping your wife day and night when you're not home. In fact, probably a lot more than you. I don't get it at home, but that's no excuse. I just can't deal with the guilt any more ... I hope you'll accept my apology and my promise that it won't happen again."
Furious, the guy grabs his gun, storms into his wife's bedroom and shoots her dead.
A few minutes later, he gets another text: "Fucking auto-correct. I meant wifi, not wife."
Category: Just Plain Funny
Hits: 1322
I'm trying to write a joke about unemployed people.
It needs more work.
Category: Just Plain Funny
Hits: 1478
I woke up this morning with a text that seemed to have been sent to me by accident. It read,
"Hi... be home soon. Love ya, Dave xxx"
Being Valentine's Day I thought I'd have a bit of fun so I texted the guy back:
"Don't bother, I don't love you. You're a son of a bitch and I've been banging your brother."
I couldn't wait for the reply, then it came:
"You OK mom?"