WTF?!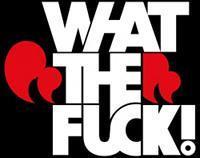 Sometimes life can be stranger than even some of our very own dick jokes. And in times like that all we can say is: "What the fuck?!" All these stories are true... they happened to real people. And we didn't even change the names. They deserve the recognition!
Category: WTF?!
Hits: 1321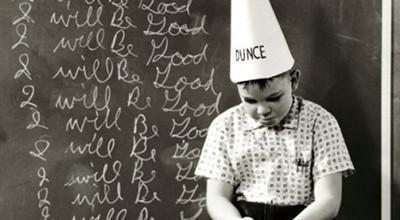 WTF?! You have the right to look up idiot online, but that's all! Wikipedia is not Perry Mason. En route to jail following his arrest for driving with a suspended license and no insurance, a Florida man declared, "That's the last time I listen to Wikipedia about driving. It said I would just get a ticket." Actually that would be a dunce cap!
Category: WTF?!
Hits: 1549
#WTF?! And the pizza-deliverer-of-the-year award goes to Josh Lewis who got stabbed ... and still delivered his order. This Louisville Kentucky driver was carjacked and stabbed in the process...yet neither rain, nor sleet nor gloom of night, nor an edge weapon could deter this carrier from producing the pepperoni!
Don't Miss These Jokes!
Why'd the guy text his wife a picture of his limp dick?
Wanted to let her know he was thinking about her.
Guy walks into a bar and sees a dog lying in the corner licking its balls. The guy looks at the bartender and says: "Man I whish I could do that!"
The bartender tells him: "Better try petting him first!"
A guy takes his date back to her place. He gets her up to her bedroom where he sees a wall full of fluffy toys.
After he fucks her he asks her: "How was I?"
She says: "Take anything from the bottom shelf."