Just Plain Funny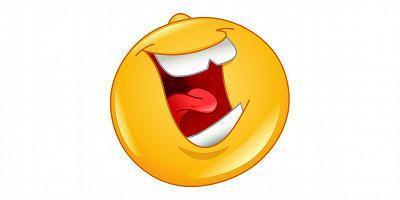 Not every laugh has to be a dick joke!
Category: Just Plain Funny
Hits: 2459
Jake the farmer has an incredibly nagging wife. One day he's out in the field, she brings his lunch to him, and then sits there and berates him while he's eating. Suddenly, the mule kicks up his back legs, smacking her in the head, and it kills her instantly.
At the wake, the minister notices that when a woman offers her sympathy, Jake nods his head up and down, but when a man comes up and speaks to him, he shakes his head from side to side. The minister says to Jake, "Why was it that you nod your head up and down to all the women and shake your head from side to side to all the men?"
Jake says, "The women all say how nice she looks, and how pretty her dress is. The men all say, Is that mule for sale?'"
Category: Just Plain Funny
Hits: 2307
An old guy and his wife are sitting on the couch watching TV. The old gal tells her husband: "Go in the kitchen and get me some ice cream." So the old guy gets up and shuffles off to bring his sweetie a treat. By the time he gets to the kitchen he totally forgets what he's there for. So he opens the fridge, looks around and finally grabs some eggs and bacon. He whips up a quick batch of bacon and eggs and heads back to the den.
When he walks in carrying the plate his wife looks up with a scowl and barks: "You forgot the toast!"
Category: Just Plain Funny
Hits: 1722
A doctor told his patient her test results came back and she had a rare disease with only 6 months to live.
"That's such a short amount of time." the woman begged, "Isn't there anything I can do?"
"Marry a lawyer," the doctor told her. "It will be the longest six months of your life."