Dick Jokes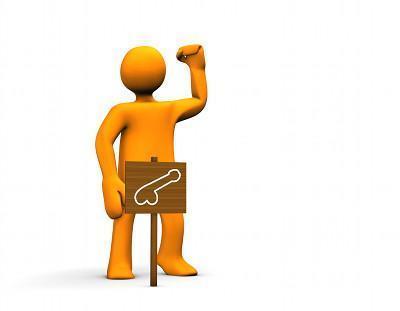 High art... from a low place.
Category: Dick Jokes
Hits: 1591
What do a grizzly bear and a limp dick have in common?
Don't fuck with them.
Category: Dick Jokes
Hits: 2470
One day two boys were walking through the woods when they came upon some rabbit shit. The first boy asked his friend: "What's that?"

"'They're smart pills," his friend told him. "Eat one and it'll make you smarter." So the boy popped one in his mouth and said: "Yech. This tastes like shit."

"See," said his friend, "you're getting smarter already."
Category: Dick Jokes
Hits: 2158
A fire chief just got married. On their honeymoon he informed his new wife that their home would be run like a firehouse... they would have sex on the bell system.
He proceeded to explain that One Bell meant take your clothes off... Two Bells meant get into bed... and Three Bells meant start fooling around.
The chief came home from work one evening and decided to try out his system. First he hollered 'One Bell' and his wife took off her clothes. Then he hollered 'Two Bells' and she got into bed. Finally he hollered 'Three Bells' and they started fooling around like crazy.
A few minutes later the wife yells "Four Bells." "Four Bells?" the chief asks, "What the hell is Four Bells?"
"Let out more hose, You're nowhere near the fire!"