#WTF?! Putting the strip in strip mall 21-year-old woman wearing only high heels & black stockings arrested on indecent exposure charges after being spotted posing for provocative photos outside a shopping center. Wait a minute while we change a twenty for some singles...
Chelsea Guerra, 21, responded last week to a Craigslist ad (what else?) seeking a nude female model, cops say. The ad was placed by Michael Warnock, a 63-year-old Pittsburgh resident. Genius at work!
According to investigators, after Warnock gave Guerra (seen above and below) a $300 check, the duo began their photo shoot outside the Miracle Mile Shopping Center in Monroeville, a city about 15 miles east of Pittsburgh. It's no miracle they got busted.
Warnock, cops allege, was snapping photos of the naked Guerra around 11 AM last Saturday, which caught the attention of witnesses (ya think?) at least one of whom called 911. Wish they called us first! Guerra and Warnock--who appears to be an amateur lensman--were arrested when cops arrived at the strip mall.
Guerra, charged with indecent exposure and disorderly conduct, was released from the Allegheny County jail on her own recognizance. All the kids at the mall also recognize her now... so no problem there. Warnock was charged with solicitation, conspiracy, disorderly conduct, and narcotics possession. He was freed from custody after posting $500 bai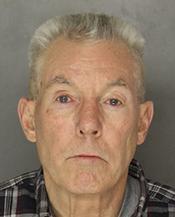 l. Somehow you just knew narcotics was going to make its way into the story.
Guerra and Warnock (pictured left) are scheduled for a June 19 District Court hearing.
According to her LinkedIn page, Guerra works as a "greeter" at a Toyota dealership and is studying "Public Relations/Image Management" at Indiana University of Pennsylvania. LinkedIn? That about says it all for that "business" connection site!
No word if Chelsea kept her stockings on while wearing prison orange.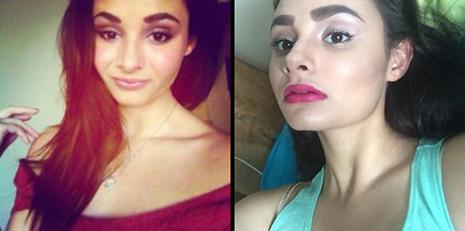 ...
Read more from our friends at The Smoking Gun http://www.thesmokinggun.com/documents/crime/strip-mall-stripping-184930